Our website is completely compatible with all mobile devices; an app is not required. However, you can save an icon that links to our website on your home screen. This icon functions exactly like an "app" without downloading anything onto your phone. We do offer an HYMR eReader app specifically for our eBooks as you can see in the image below.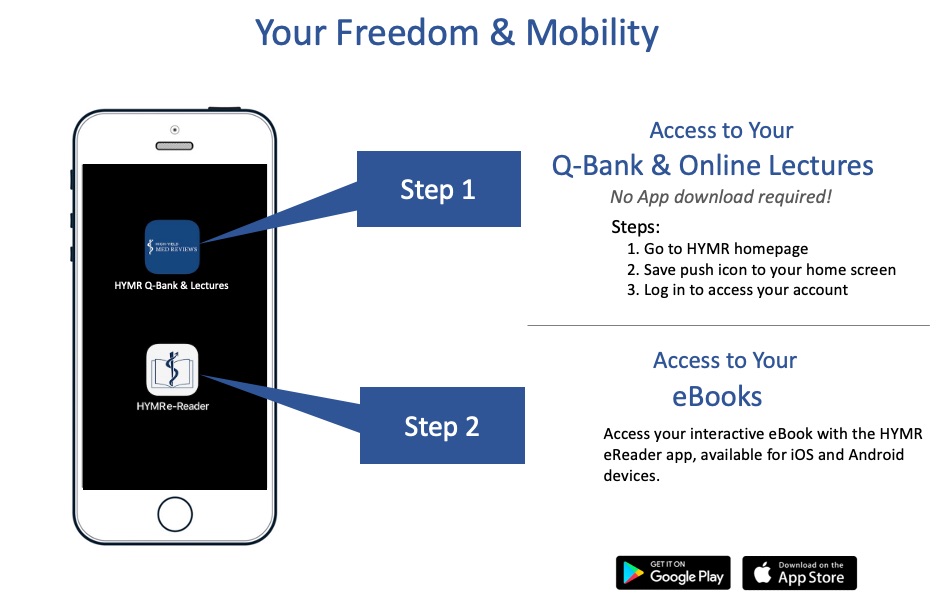 Was this article helpful?
Article is closed for comments.