As a High-Yield subscriber with lecture access, the online lecture center dashboard provides helpful information regarding each of your lecture sets such as lecture length, views remaining, time remaining, and percentage completed.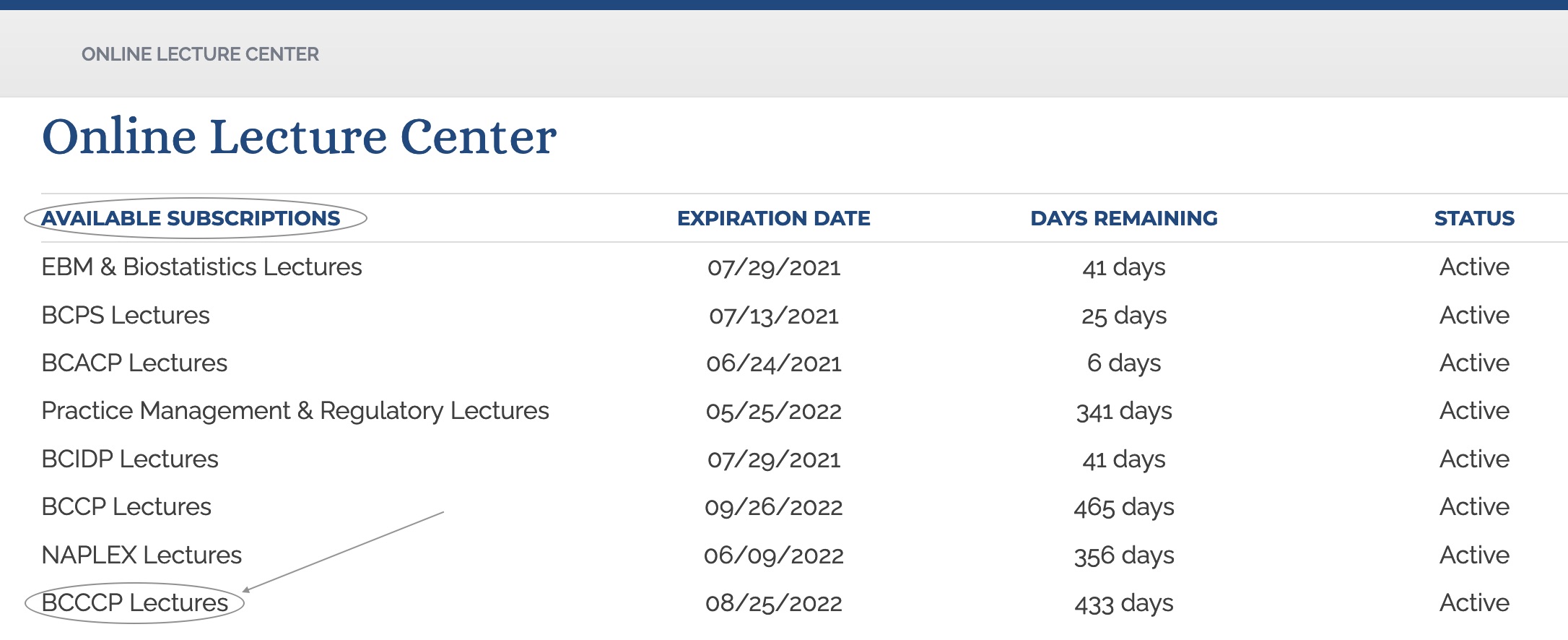 Scroll beneath the list of available subscriptions to see the drop-down menu from which to select the lecture set of choice.

Once you click on the desired red category, the system displays the various information related to the selected lectures.

Was this article helpful?
Article is closed for comments.