Our website is completely compatible with all mobile devices; an app is not required. However, you can save an icon that links to our website on your home screen. This icon functions exactly like an "app" without downloading anything onto your phone. We do offer an HYMR eReader app specifically for our eBooks as you can see in the image below.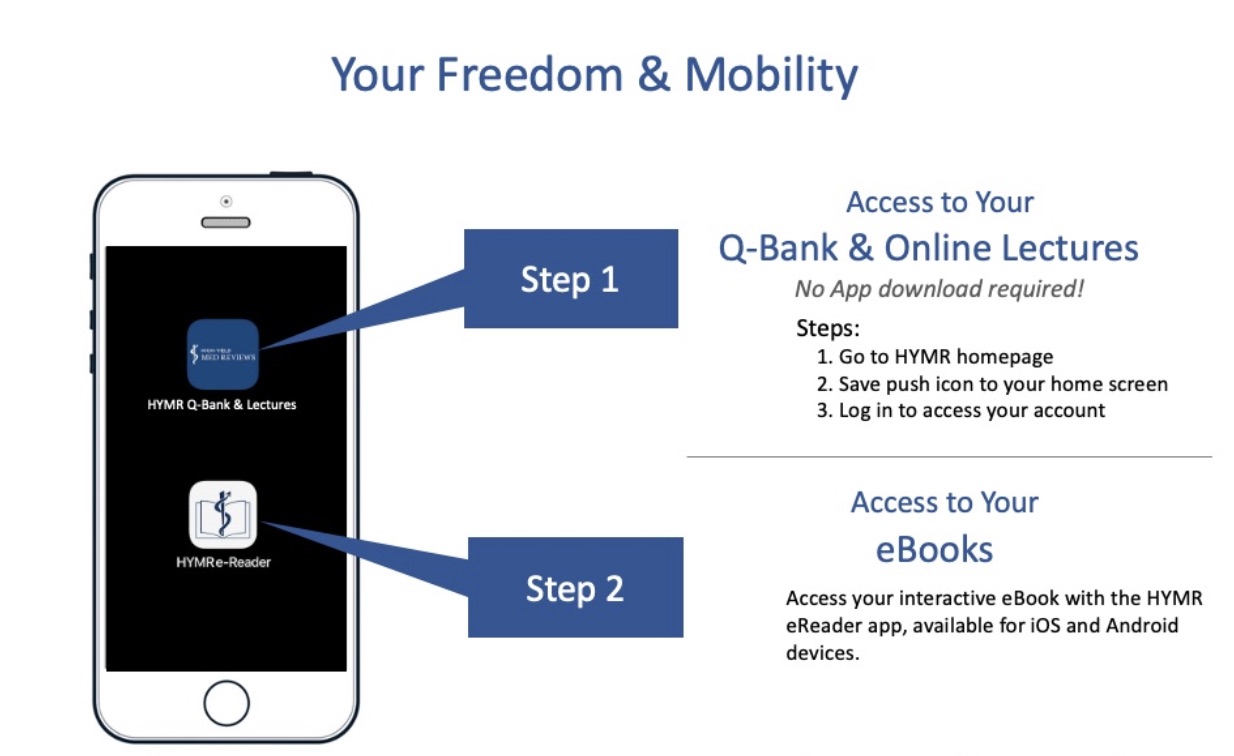 You can access your Q-bank directly from your computer or your device. Our website is responsively designed - no App needed!
iPhone Users Can Follow the Steps Below: Navigate to Our Website via Safari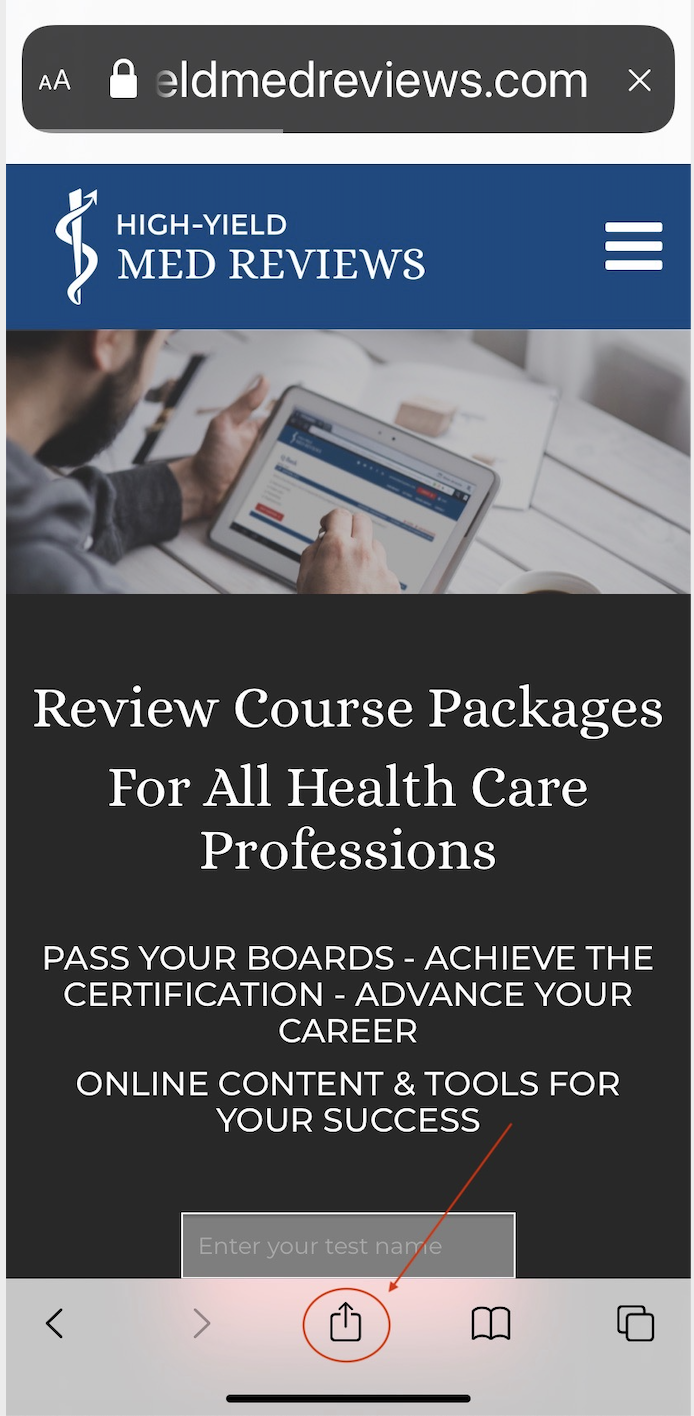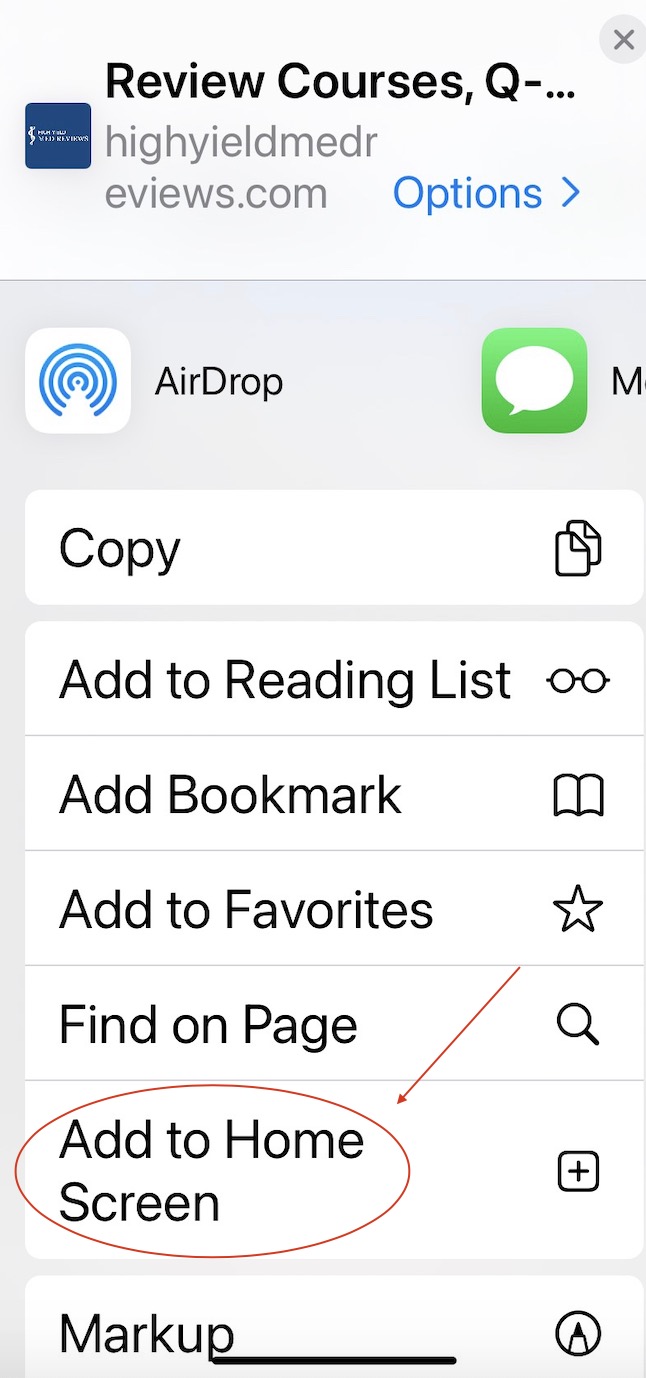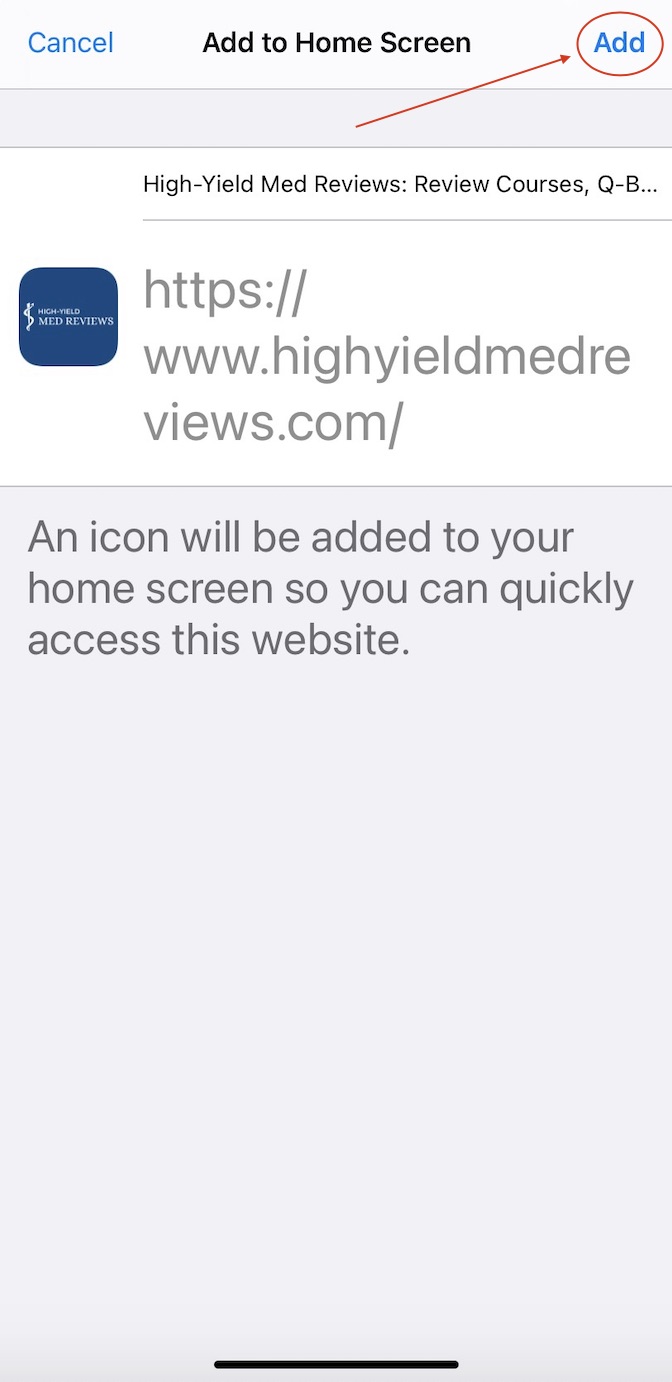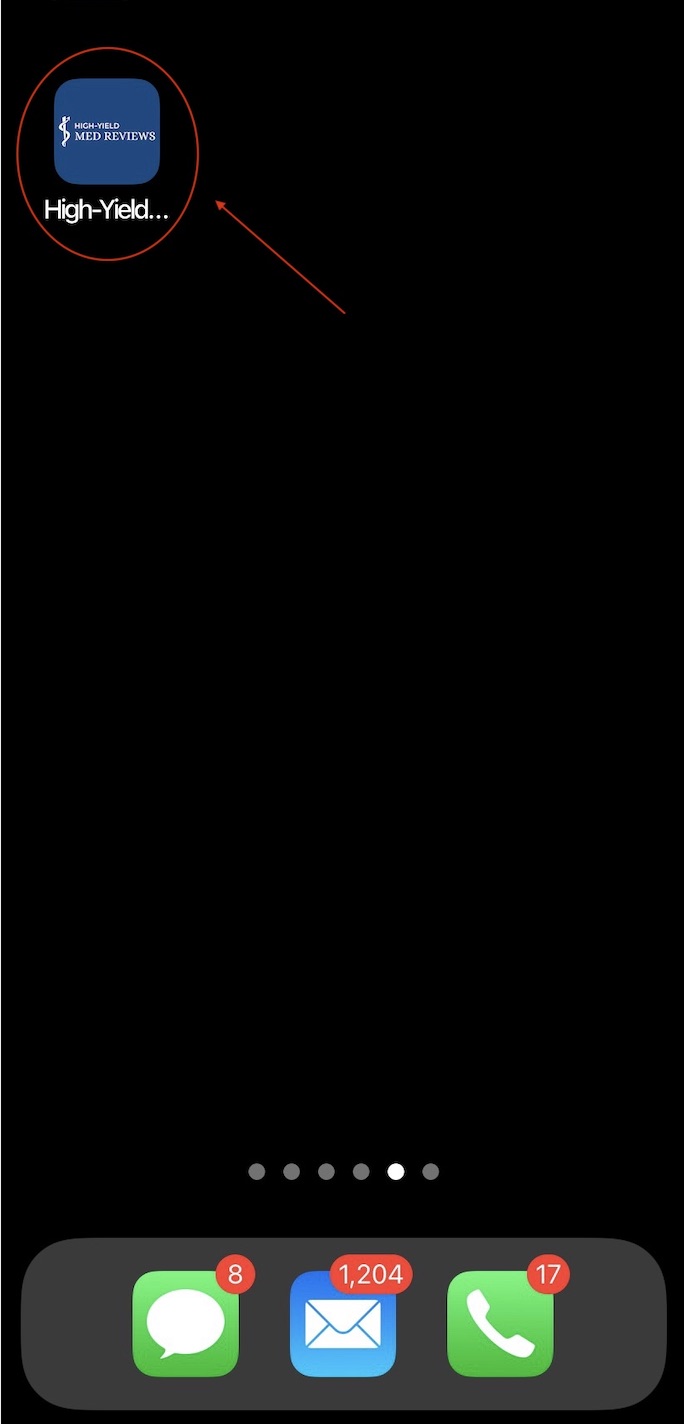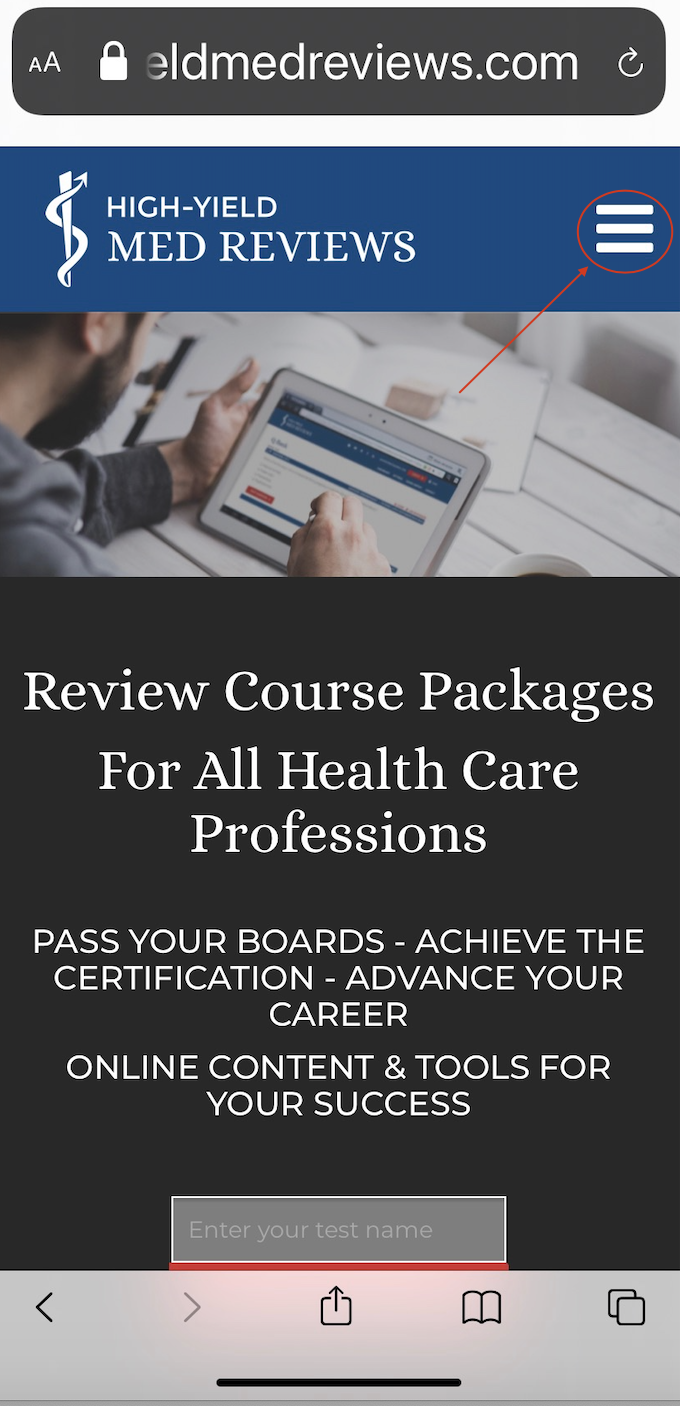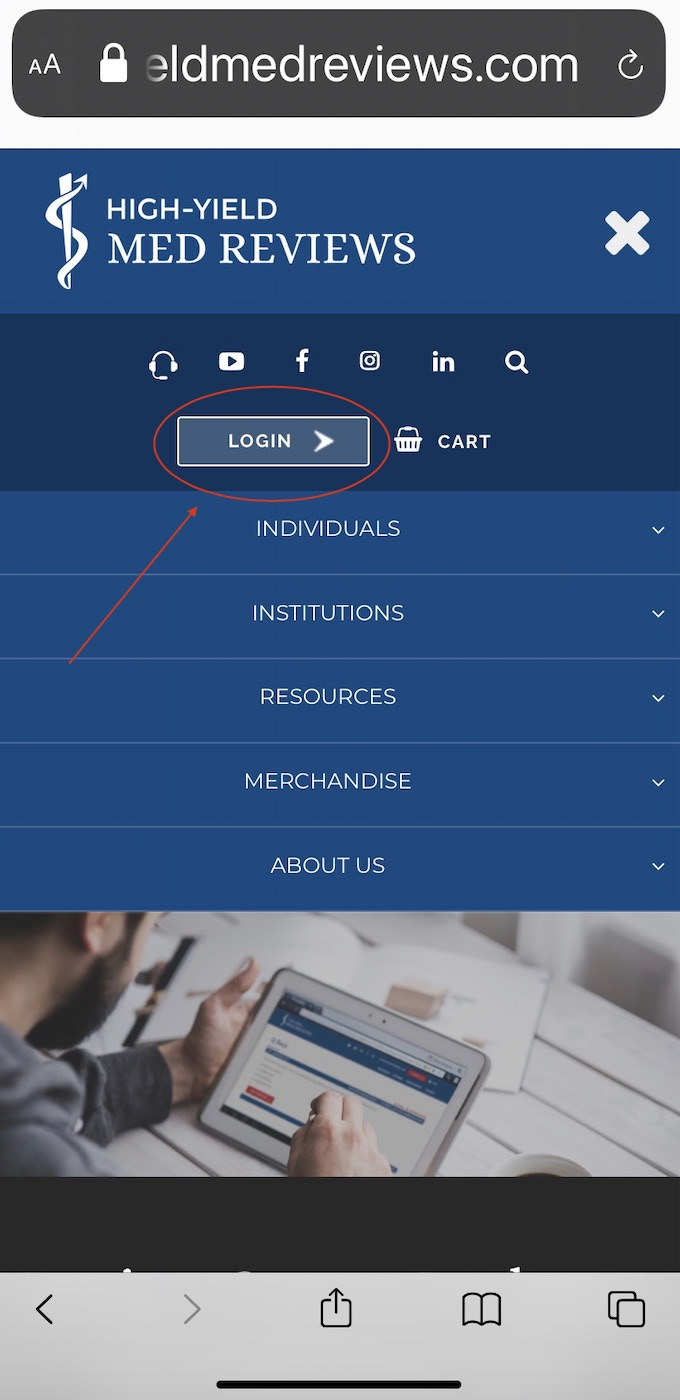 Android Users:
Open Chrome for Android
Navigate to www.highyieldmedreviews.com
Tap the "menu" button.
Scroll down & tap "Add to Home Screen"
The High-Yield Icon (as seen in picture above) will appear on your home screen
Tap this icon and it will open our website in its own navigation window
Android Users: Click here for a how-to article with pictures
Was this article helpful?
Article is closed for comments.