This unique feature allows customers to see performance statistics from previous Q-Bank sessions.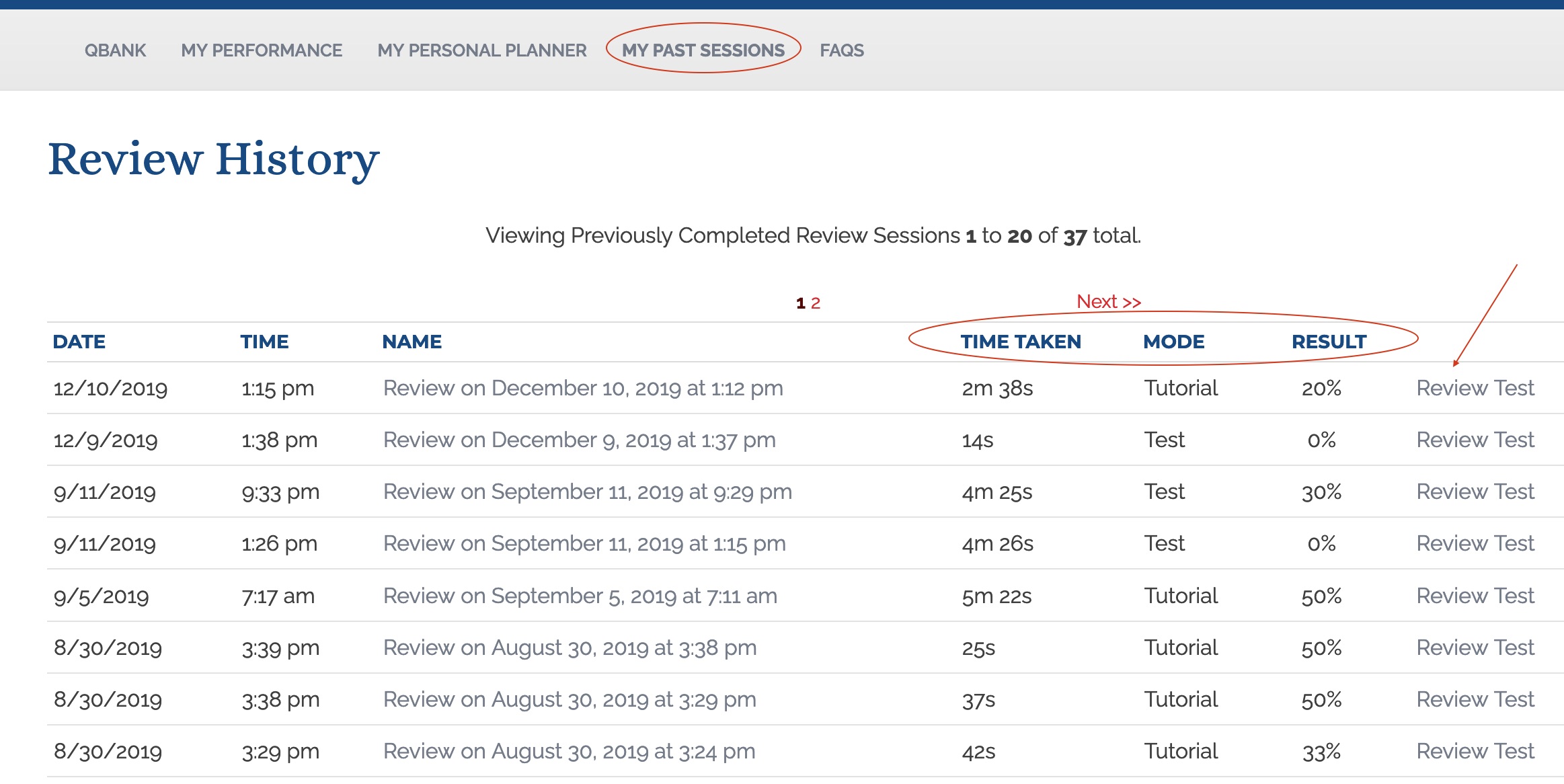 Click the Q-Bank button on your account dashboard
Click "My Past Sessions"
Click "Review Test" for the session you'd like to review
Flag questions from past sessions at any time
Was this article helpful?
Article is closed for comments.